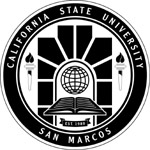 California State University-San Marcos
Map 333 S Twin Oaks Valley Rd, San Marcos, CA 92096-0001» 760-750-4000 » www.csusm.edu
California State University-San Marcos operates with a mission to provide students with the highest level of learning possible, and to extend education to qualified students not only from local communities, but from outside cities and states as well. CSUSM offers a Master's Degree in Psychology that is created with the concept of promoting a large variety of fundamental skills within the student body and the faculty that teaches them. Within the program, research is a requirement, and students are expected to incorporate critical thinking, advanced level coursework and resourceful research methodology into their learning routine. Graduates may proceed into the psychological community through community service or business positions, or may choose to continue with an education with a Ph.D. in their chosen field of study.
Interview
This school has not been interviewed yet. Contact us if you would be interested in an interview.
Format
Accreditation
APA Accredited
Psychology Degrees Offered:
Master of Arts in Psychology
Reviews
California State University-San Marcos has no reviews yet.
Tuition & Financial Aid
Campus Setting: Suburb - Large
Inquire for current tuition
Latest News on Google
Category
California State University-San Marcos has programs in the following specializations: General Psychology.
Location
California State University-San Marcos has campus locations in: California
Nearby Schools for Psychology

National University
(16 miles)
La Jolla, CA

Alliant International University
(16 miles)
San Diego, CA, Online Option

University of California-San Diego
(18 miles)
La Jolla, CA

San Diego State University
(25 miles)
San Diego, CA, Online Option

Vanguard University of Southern California
(57 miles)
Costa Mesa, CA

California Baptist University
(57 miles)
Riverside, CA

University of California-Riverside
(59 miles)
Riverside, CA

California State University-Fullerton
(67 miles)
Fullerton, CA

Touro University Worldwide
(70 miles)
Los Alamitos, CA, Online Option

California State University-Long Beach
(71 miles)
Long Beach, CA