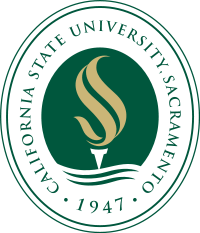 California State University-Sacramento
Map 6000 J St, Sacramento, CA 95819-2694» 916-278-6011 » www.csus.edu

The California State University in Sacramento currently offers a comprehensive psychology graduate program. The degree will prepare you for further doctoral studies in a variety of specific psychological fields. These include such things as neuroscience and clinical psychology. Additionally, the university has a strong focus on teaching teachers and they fully support those students who want to further their academic career in that manner by helping them find community placements. The university understands that they operate in a highly diverse community and they hence have a strong focus on multiculturalism and through collaboration with various community institutions. Students are encouraged to participate in this.

Interview
This school has not been interviewed yet. Contact us if you would be interested in an interview.
Format
Accreditation
APA Accredited
Psychology Degrees Offered:
Master of Arts in Psychology
Master of Arts in Applied Behavioral Analysis Psychology
Master of Arts in Industrial/Organizational Psychology
Master of Science in Psychology
Reviews
California State University-Sacramento has no reviews yet.
Tuition & Financial Aid
Campus Setting: City - Large
Inquire for current tuition
Latest News on Google
Category
California State University-Sacramento has programs in the following specializations: General Psychology, Applied Psychology, Industrial/Organizational Psychology.
Location
California State University-Sacramento has campus locations in: California
Nearby Schools for Psychology

John F Kennedy University
(62 miles)
Pleasant Hill, CA

Sonoma State University
(69 miles)
Rohnert Park, CA

Dominican University of California
(71 miles)
San Rafael, CA

Saybrook University
(75 miles)
San Francisco, CA

Golden Gate University-San Francisco
(75 miles)
San Francisco, CA

California Institute of Integral Studies
(76 miles)
San Francisco, CA

California State University-Stanislaus
(78 miles)
Turlock, CA

University of San Francisco
(78 miles)
San Francisco, CA, Online Option

San Francisco State University
(81 miles)
San Francisco, CA, Online Option

California State University-Chico
(84 miles)
Chico, CA