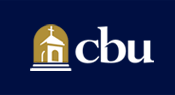 California Baptist University
Map 8432 Magnolia Ave, Riverside, CA 92504-3297» 951-689-5771 » www.calbaptist.edu

The California Baptist University currently offers the Master of Science in Counseling Psychology. This particular course will offer you both the practical and theoretical knowledge needed for counseling services in a variety of settings. There are various pathways to follow within this degree, including Professional Clinical Counselor or Forensic Psychology. It is also possible to pair the degree with an MA in Counseling Ministry. The university follows baptist beliefs, which prepares you for this type of industry. Indeed, the application of faith to therapeutic processes is a very strong focus on this university, which includes an inwards examination of yourself.

Interview
This school has not been interviewed yet. Contact us if you would be interested in an interview.
Format
Accreditation
APA Accredited
Psychology Degrees Offered:
Master of Science in Counseling Psychology
Master's in Psychology
Reviews
California Baptist University has no reviews yet.
Tuition & Financial Aid
Campus Setting: City - Large
Inquire for current tuition
Latest News on Google
Category
California Baptist University has programs in the following specializations: Counseling Psychology, General Psychology.
Location
California Baptist University has campus locations in: California
Nearby Schools for Psychology

University of California-Riverside
(6.34 miles)
Riverside, CA

California State University-San Bernardino
(19 miles)
San Bernardino, CA, Online Option

Claremont Graduate University
(20 miles)
Claremont, CA, Online Option

California State Polytechnic University-Pomona
(24 miles)
Pomona, CA

California State University-Fullerton
(27 miles)
Fullerton, CA

Azusa Pacific University
(30 miles)
Azusa, CA

Vanguard University of Southern California
(33 miles)
Costa Mesa, CA

Touro University Worldwide
(37 miles)
Los Alamitos, CA, Online Option

California State University-Long Beach
(41 miles)
Long Beach, CA

Fuller Theological Seminary in California
(44 miles)
Pasadena, CA