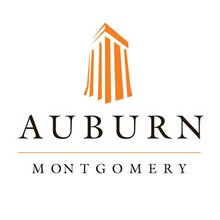 Auburn University at Montgomery
Map 7440 East Drive, Montgomery, AL 36117-3596» 334-244-3000 » www.aum.edu

Auburn University at Montgomery provides graduate students with a Master of Science in Psychology that exceeds many other courses of its kind. The scientist/practitioner model is put to good use as AUM students learn theory, research processes, and real life applications that provide the stepping stones to doctoral degrees or professional careers in the field of psychology. AUM provides a strong core in psychology history, general psychology, and practical hands on learning methods. The program takes two years to complete after which graduates can find jobs in roles such as Psychological technician, state agency counselor, researcher, or Masters level clinician.

Interview
This school has not been interviewed yet. Contact us if you would be interested in an interview.
Format
Accreditation
APA Accredited
Psychology Degrees Offered:
Master of Science in Psychology
Master of Science in Counseling Psychology
Reviews
Auburn University at Montgomery has no reviews yet.
Tuition & Financial Aid
Campus Setting: City - Midsize
Inquire for current tuition
Latest News on Google
Category
Auburn University at Montgomery has programs in the following specializations: General Psychology, Counseling Psychology.
Location
Auburn University at Montgomery has campus locations in: Alabama
Nearby Schools for Psychology
Amridge University (0.54 miles)
Montgomery, AL, Online Option

Auburn University
(43 miles)
Auburn University, AL

The University of Alabama
(99 miles)
Tuscaloosa, AL

University of West Georgia
(104 miles)
Carrollton, GA
University of West Alabama (118 miles)
Livingston, AL, Online Option

The University of West Florida
(140 miles)
Pensacola, FL, Online Option

Georgia State University
(141 miles)
Atlanta, GA

Georgia Institute of Technology-Main Campus
(142 miles)
Atlanta, GA, Online Option

Emory University
(146 miles)
Atlanta, GA
Luther Rice University & Seminary (150 miles)
Lithonia, GA, Online Option