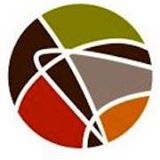 Adler School of Professional Psychology
Map 17 North Dearborn Street, Chicago, IL 60602» 312-662-4000 » www.adler.edu

The Adler School of Professional Psychology was founded in 1952 in Chicago. Now Adler offers 2 separate locations operating out of Chicago and Vancouver, as well as online programs to be taken over the internet. The driving idea that an individual's health is in a way controlled and promoted by his or her community has created a groundbreaking development in the psychological community. Students can choose from five different online specialties in the psychology department including an MA in Psychology with a Specialization in Military Psychology, Criminology, Industrial and Organizational Psychology, Nonprofit Management, as well as Emergency Management and Leadership. Programs are student-centered and revolve around interactive and engaging materials to promote a better learning strategy.

Interview
This school has not been interviewed yet. Contact us if you would be interested in an interview.
Format
Accreditation
APA Accredited
Psychology Degrees Offered:
Master of Arts in Industrial & Organizational Psychology
Master of Arts in Military Psychology
Reviews
Adler School of Professional Psychology has no reviews yet.
Tuition & Financial Aid
Campus Setting: City - Large
Inquire for current tuition
Latest News on Google
Category
Adler School of Professional Psychology has programs in the following specializations: Industrial/Organizational Psychology.
Location
Adler School of Professional Psychology has campus locations in: Illinois, Online
Nearby Schools for Psychology

National Louis University
(0.29 miles)
Chicago, IL

The Chicago School of Professional Psychology at Chicago
(0.45 miles)
Chicago, IL, Online Option

Roosevelt University
(0.49 miles)
Chicago, IL

University of Illinois at Chicago
(1.31 miles)
Chicago, IL

DePaul University
(3.11 miles)
Chicago, IL

Loyola University Chicago
(8.20 miles)
Chicago, IL

Concordia University-Chicago
(9.36 miles)
River Forest, IL

Chicago State University
(11 miles)
Chicago, IL

Northwestern University
(12 miles)
Evanston, IL

Calumet College of Saint Joseph
(16 miles)
Whiting, IN, Online Option