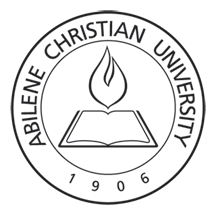 Abilene Christian University
Map 1600 Campus Court, Abilene, TX 79699» 325-674-2000 » www.acu.edu

The graduate degree programs in psychology at Abilene Christian University prepare you thoroughly for a career in psychology or for further graduate study in the field. The focus is on scientific scholarship, the latest clinical training and a Christian worldview, in all Êfour graduate degrees offered at this accredited university - MS in Clinical Psychology; MS in Counseling Psychology; MS in Psychology; and Specialist in School Psychology. In each program, you are required to take the same core courses, including Clinical Research Methods, Ethics and Issues in Professional Psychology, and Statistics. You also need to either complete a thesis, or take a comprehensive final exam.

Interview
This school has not been interviewed yet. Contact us if you would be interested in an interview.
Format
Accreditation
APA Accredited
Psychology Degrees Offered:
Master of Science in Clinical Psychology
Master of Science in Counseling Psychology
Master of Science in Psychology
Specialist in School Psychology
Reviews
Abilene Christian University has no reviews yet.
Tuition & Financial Aid
Campus Setting: City - Midsize
Inquire for current tuition
Latest News on Google
Category
Abilene Christian University has programs in the following specializations: Clinical Psychology, Counseling Psychology, General Psychology, School Psychology.
Location
Abilene Christian University has campus locations in: Texas, Online
Nearby Schools for Psychology

Angelo State University
(84 miles)
San Angelo, TX, Online Option

Tarleton State University
(89 miles)
Stephenville, TX

Texas Tech University
(147 miles)
Lubbock, TX
Texas Tech University Health Sciences Center (148 miles)
Lubbock, TX, Online Option

The University of Texas at Arlington
(152 miles)
Arlington, TX

The University of Texas of the Permian Basin
(158 miles)
Odessa, TX

Texas Woman's University
(159 miles)
Denton, TX
Dallas Baptist University (162 miles)
Dallas, TX, Online Option

University of Dallas
(164 miles)
Irving, TX

Cameron University
(165 miles)
Lawton, OK